FUE is considered as one of the most popular method regarding hair transplantation in Turkey and around the world. In order to help you make a deliberate decision, we prepared a shortlist of the most frequently asked questions on the FUE hair transplant technique.
Am I a Good Candidate for FUE Procedure?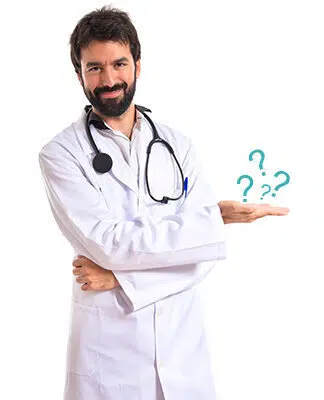 If you are considering a FUE hair transplant procedure, it is recommended to have a consultation with a specialized doctor. This is the only method to determine whether or not you are a good candidate for the procedure. In order to determine appropriateness and candidacy for a hair transplant procedure, your doctor will consider a number of factors such as, age, your complete medical history, degree of hair loss and the availability of quality donor area.
How Many Hair Transplants Will A Person Need?
Patients should always be aware that they may require more than one FUE hair transplant procedure in their lifetime. This mostly depends on the possibility of experiencing a future hair loss within areas that were not included in the first hair transplant procedure.
How Soon Can A Patient Expect to See Results?
Following the procedure the patient will be able to observe increased density in the transplanted region. However, it may take 15 days for the scabs in the transplanted area to fall out and the new permanent hair will start noticeable growth at around 2-4 months' time after surgery. In most cases it can take up to 12-15 months to see end results.
Is The Hair Transplant Procedure Painful?
The operation is performed under local anesthesia, so one does not experience pain. You may feel a slight sensation from time-to-time in the areas of your scalp during the procedure but you will not experience any pain. In addition to this, once the effect of local anesthetic wears off after the procedure, one can expect a mild degree of pain.
How Long Does A Hair Transplant Procedure Take?
The duration of a hair transplant depends on the number of grafts needed for the area of coverage. Depending on the number of grafts being implanted, the operation usually takes to 8 hours.
What Kind of Post-Operative Care is Recommended?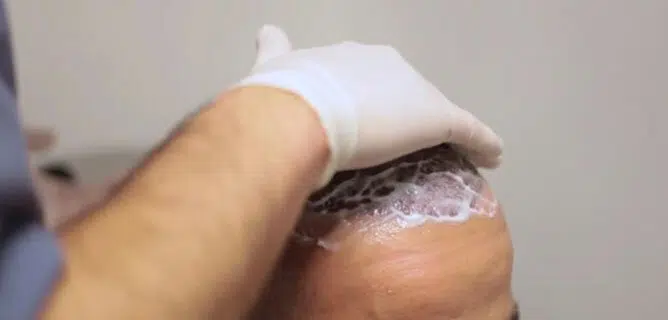 Within the first three days following your hair transplant procedure avoid touching the grafted hairs. For a full week following your operation avoid strenuous physical activity and carry out the instructions recommended by your physician. In addition, for the removal of scabs; starting on the third post-operative day, for the next 15 days you should follow the instructions provided by your surgeon on 'how to wash hair after a hair transplant procedure'. You can also visit our website to obtain more information on post-operative instructions for FUE hair transplants.