Mesotherapy is a non-surgical medicine treatment that is usually applied for the healing of various diseases. Being painless and minimally invasive treatment, it is widely used for enhancing new hair growth. Various substances that are individually selected for each patient, such as natural plant extracts, amino acids cocktails, vitamins, enzymes and medicines (mostly finasteride and minoxidil) are injected directly into the scalp.
It is best known for its positive effects on the growth of the hair follicle and the delivery of nutrients to the hair. Mesotherapy also corrects hormonal imbalances and improves blood circulation which stimulates hair growth, reduces inflammation, neutralizes excess DHT (hormone that causes hair loss), stimulates collagen and elastin on the scalp, increases hair follicles density.
Mesotherapy was first developed by a French physician, Dr. Michel Pistor in 1952. In the early years, he used Mesotherapy for the treatment of medical conditions such as pain-relieving and vascular disorders to treat conditions in sports, traumatology, infectious diseases.
Then it is discovered that the technique could be also used to treat skin and hair conditions as well. Hair loss, acne problems, cellulite and stretch marks showed improvement after mesotherapy treatment. After discovering that Mesotherapy works for cosmetic applications, especially in hair restoration, it received a great deal of attention from all over the world.
In 1987, The French National Academy of Medicine officially acknowledged mesotherapy as a medical specialty.
Hair Mesotherapy in Androgenetic Alopecia Treatment
The most common cause of hair loss is a hereditary condition that happens with aging. It is called Androgenic Alopecia,and also known as male-pattern baldness and female-pattern baldness. Mesotherapy for hair loss is a near painless treatment that has been shown to treat Alopecia patients, with little to no complaint about the pain of treatment. By the help of superfine needles, essential vitamins and medicines are delivered directly into the scalp to stimulate the regrowth of hair.
Hair Mesotherapy;
Slows down hair loss and gradually stops it

Improves blood circulation on the scalp

Stimulates hair follicles to create strong hair shafts

Regenerates the roots of hair that are inactive under the skin

Decreases excess DHT (primary hormone responsible for male pattern baldness)

Corrects hormone imbalances

Revitalizes hair follicles by regenerating hair cells

Stimulates the production of collagen

Encourages new hair growth
Other causes of hair loss in both males and females can be listed as an imbalance of hormones around the hair follicle, lack of proper nutrients, and reduced blood circulation to the scalp. To stimulate these hair follicles again, a customised mesotherapy solution contains a combination of chemicals, vitamins, nucleic acids, and coenzymes, depending on the patient's unique requirements, injected into the scalp.
How is Hair Mesotherapy Carried Out?
Several substances of active ingredients such as vitamins, medicines, amino acids cocktails are gently injected into the scalp by using micro-injections. During operation, usually 4–6 mm, 27–32 G special mesotherapy needles are applied a depth of 4–6 mm about 1–2 cm apart into the scalp.
One session of Mesotherapy takes about 10 to 30 minutes. However, there is no standardized protocol for the frequency of sessions as it depends on the condition of each patient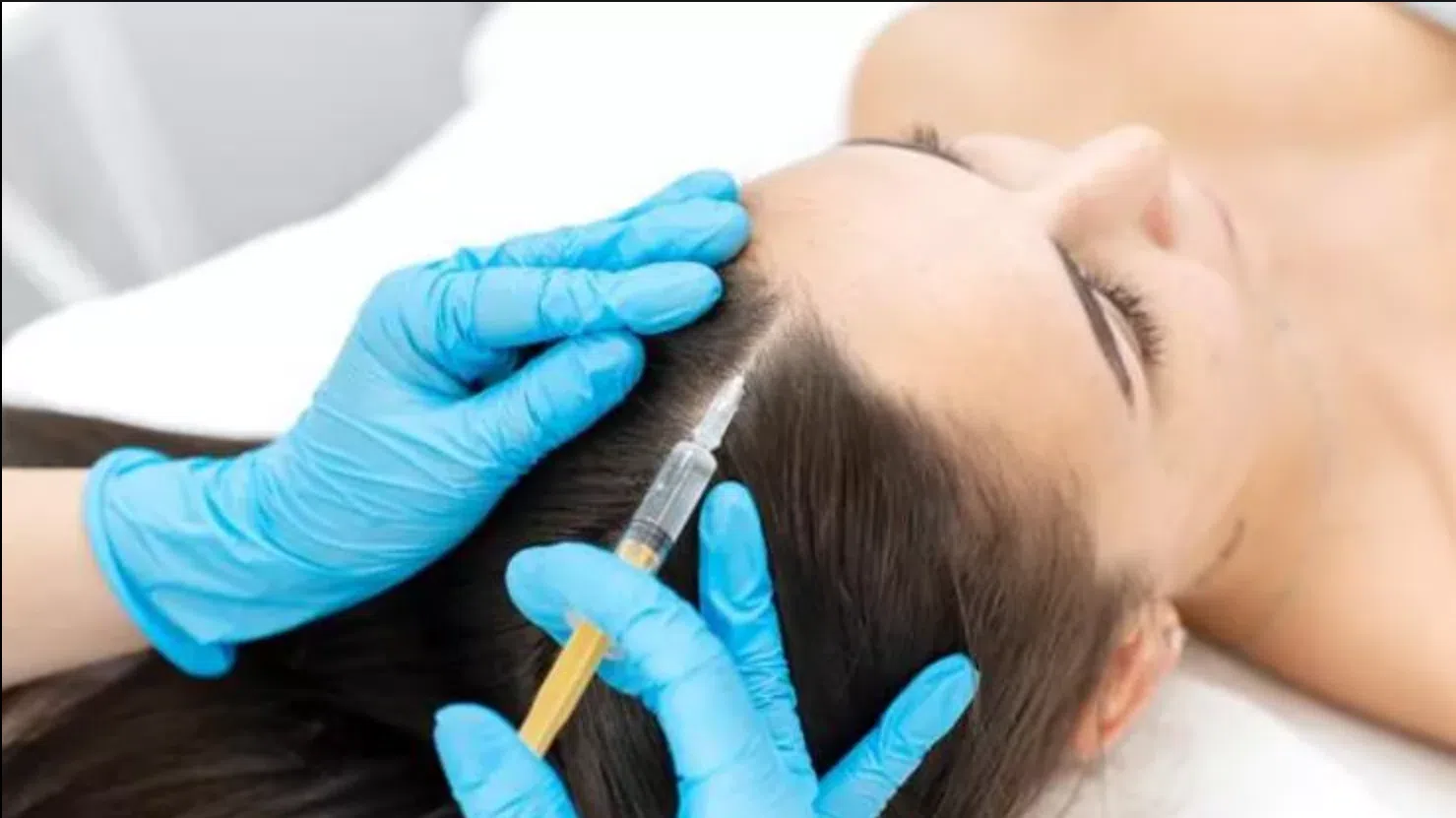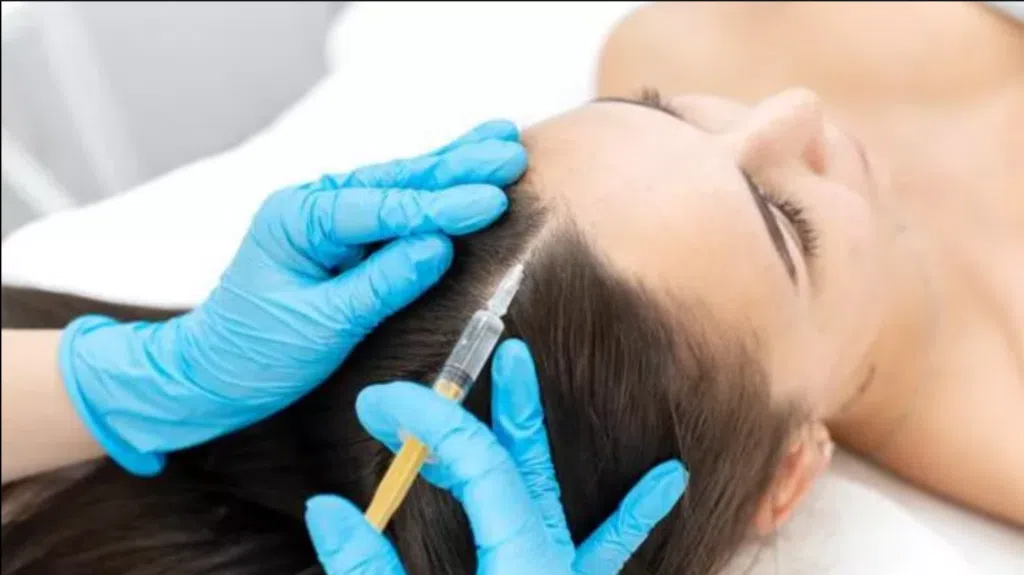 How Hair Mesotherapy works?
Mesotherapy is the administration of micro-injections involving vitamins and medicines (finasteride and minoxidil) into a scalp. Other compounds depend on the needs of each patient. These nutrients are directly transferred to the hair follicles. By ensuring good nutrition to the hair, hair growth can be stimulated. It is similar to Platelet-Rich Plasma (PRP) treatment. However, PRP utilizes plasma from the patient's own blood whereas Mesotherapy is a medicinal cocktail.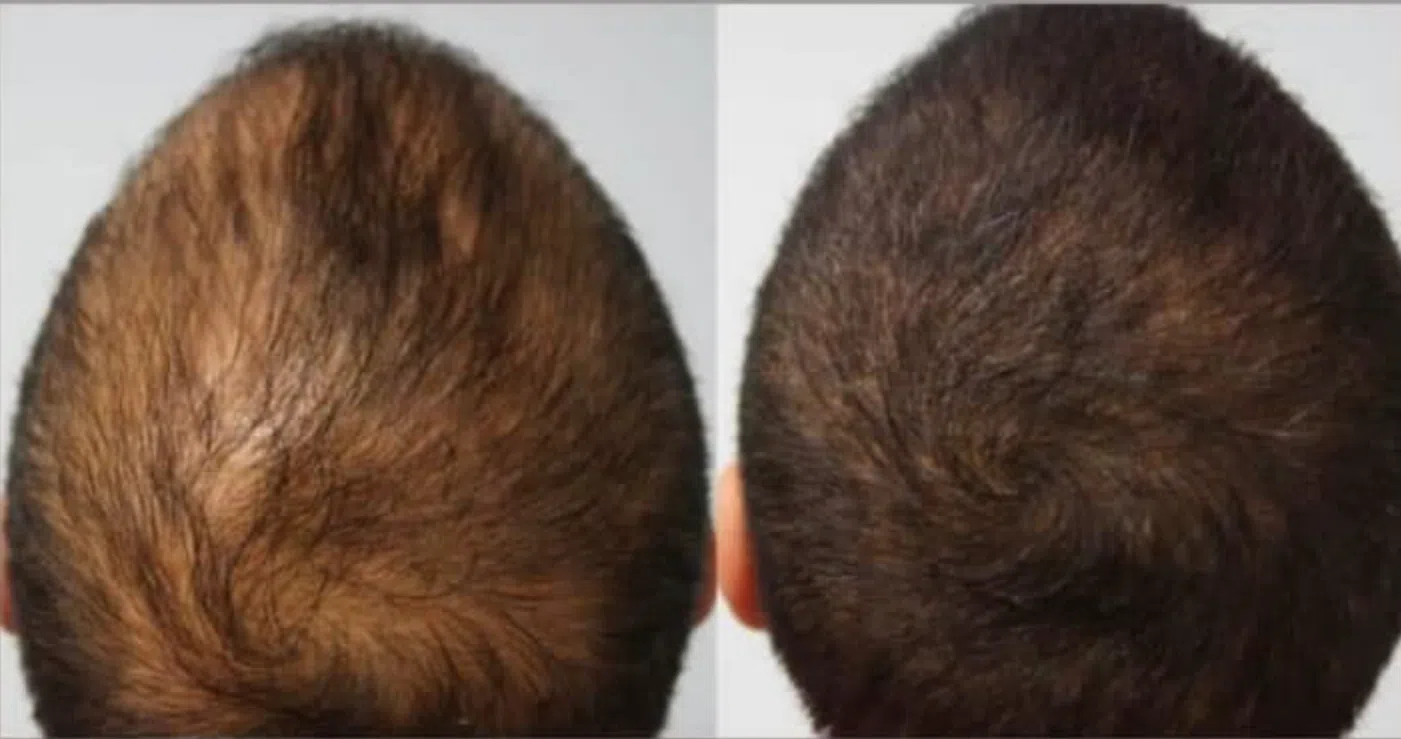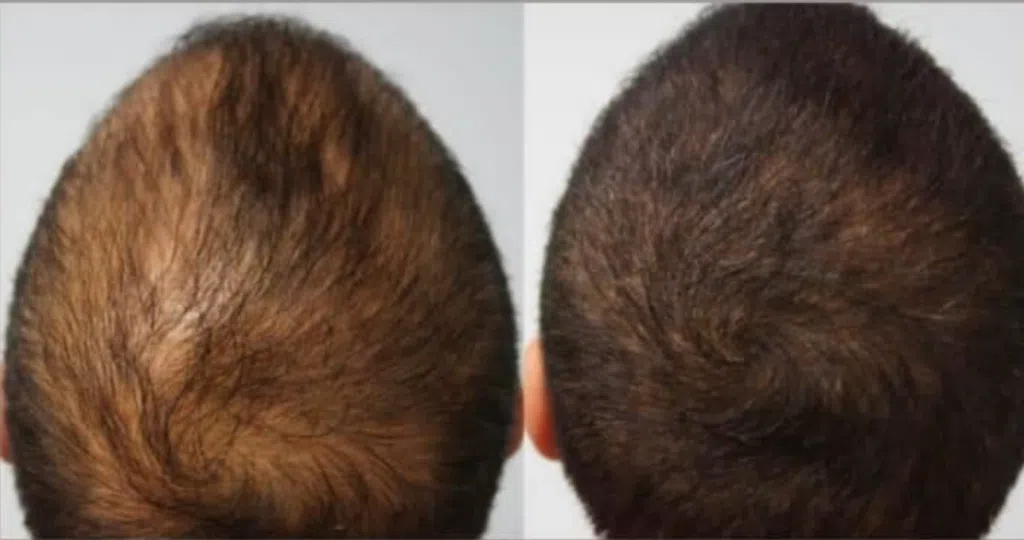 Mesotherapy can be applied to people who experience any of the following conditions:
Traction Alopecia (hair loss due to traction or pulling)

Alopecia areata (spot baldness, including on the beard area)

Post-natal hair loss

Diffuse hair loss (a general hair loss, more frequent in women)
Is Mesotherapy for Hair Effective?
This treatment is superior to the other conventional drug therapies because it is a very effective treatment with a small amount of medication that would cause less or no side effects. After six weeks, new hair starts growing again in affected areas, and becomes part of the hair's own growth structure.
Applications should be repeated at regular intervals, as prescribed by the doctor.
What Are the Side Effects of Mesotherapy?
Since Hair Mesotherapy is applied directly to the desired area, it is believed that side effects are limited or reduced. Possible side effects of mesotherapy:
Allergic reaction to the injected drugs/solutions

Skin infections
Who Is Not a Good Candidate for Mesotherapy?
Pregnant women,

Breastfeeding women, People with immunological diseases,

Cancer patients,

People with diabetes
are not suitable for Mesotherapy.