Anxiety is a natural human reaction, especially prior to an aesthetic surgery, such as hair transplantation. In addition, the satisfaction value obtained from a successful hair transplantation procedure overexceeds the patients' expectations. If you are planning on undergoing an FUE Hair Transplant,you'll need to educate yourself about the procedure. It will prove beneficial to acquaint yourself with the possible problems you may encounter and how to prevent them.
Why do some hair transplant procedures tend to fail?
We have conducted an analysis of unsuccessful hair transplant surgeries from all corners of the world and even though the patients that had undergone a hair restoration surgery were different, they all were unsatisfied with the results. We identified the 5 main reasons responsible for discontentment among these patients.
What Could Be The Possible Causes For A Hair Transplant Failure?
1. Inexperience of the Surgeon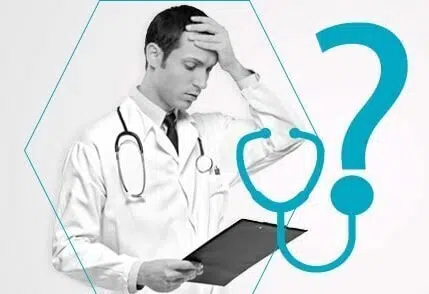 Practice makes perfect or the phrase " We learn by practice" totally applies for hair transplantation.


FUE or the DHI hair transplantation methods are meticulous procedures that require considerable perseverance. It takes a lot of time and effort to master this skill and it is not a desirable condition for any patient to be assigned as a 'experimental subject'. On some occasions, the hair transplant is performed by an inexperienced surgeon, as a result grafting does not take place properly causing the procedure to fail.

Yet, graft placement is one of the most important stages of hair transplantation and plays a crucial role in the final appearance of the patients' hair following the hair restoration surgery. Experienced doctors are acquainted with the efficient utilization of the donor-recipient ratio.

Less-experienced doctors are prone to make mistakes while predicting the permanent safe donor area for hair transplantation. If doctors harvest follicular grouping obtained via improper extraction from the donor area and non donor areas, the unfavorable end results of a bad procedure will ultimately reflect on both the recipient as well as the donor area.

The initial donor area in hair transplant surgery where healthy follicles are extracted from, is the back of the patients' head.

Moreover, beard and breast hair can be utilized as additional donor resources. Donor hair from the back of the patients' head either used alone or combined with other other body hair for part of the treatment, with proper planning and transplanting, will deliver natural-looking results. Hair follicles extracted from different donor areas via improper techniques can lead to drastic results. Nevertheless, over-harvesting of grafts perforned by inexperienced surgeons can cause significant damage in the donor zone. In turn, this can give rise to a drastic outcome that is equivalent to baldness.

The term "Overharvesting" refers to the excessive harvesting of grafts extracted from the donor area.

This condition frequently leads to an appearance that tends to look like vast areas are missing or thinned out hair in the lower part of the patients' scalp. Experience stands out as a significant factor when it comes to operations that require an intricate knowledge of the technique.

When you are in search of a FUE or DHI hair transplant surgeon, experience of the surgeon should be one of the factors that you should take into consideration. Do not take the risk of being the 'subject' of a trial-and-error analysis of a hair transplant clinic. Your evaluation should be based finding a specialist who has years of experience as a hair transplant surgeon as well as the reviews and testimonials of former hair transplant patients'.
2. Insufficient Post-Operative Care

Taking care of yourself after the hair transplant procedure is as important as the operation itself.

In pursuit of your hair transplant surgery your doctor will provide you with the after-care instructions as well as comprehensive information regarding the post-operative treatment that you will be conducting for the following days and weeks. It has been observed that some patients' experience extensive scabbing around their hair shaft. Scratching this area or improper hair wash may have an adverse effect on the graft survival as well as the final outcome.

In some cases, serious infections may occur due to poor hygiene conditions. The good news is that you really need to be substantially 'reckless' in order to cause such permanent damag this way. During the post-operative period, following the hair washing instructions- that should be conducted gently, avoiding sun exposure within the prescrtibed time or refraining from exercising that may cause sweating, is crucial to achieve satisfactory results in every aspect. In order to avoid post-operative complications follow you doctor's instructions and advices precisely. If you have any concerns, call your doctor without any delay.
3. Not Being An Ideal Candidate For Hair Transplant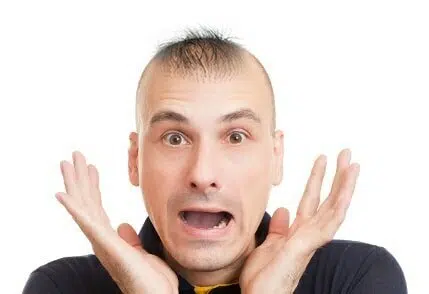 Hair transplant may be an amazing procedure transforming people's lives, but remember that not everyone is a good candidate for hair transplant surgery.

Prior the surgery, obtaining a detailed medical history and information on the patient's genetics, clarifying topics such as the surgical procedure as well as the post-operative stage is crucial.

During the medical examination your doctor will conduct various tests and special procedures to evaluate indicators such as; future implications of hair loss patterns, your hair loss classification as well as hair loss diagnosis. Understanding these guiding factors will determine whether you are a good candidate to undergo the procedure. You've probably heard of people who have undergone an unsuccessful hair transplant procedure. Such an unfavorable outcome can occur if the patient is not a good candidate for the procedure.

There's no need to fear! It isn't so hard to determine whether a person is suitable for FUE hair transplant or not. Sometimes the degree of hair loss may still not be sufficient for the person to undergo a hair transplant surgery. In other words, you still may not be ready for the procedure.

This can seem very appealing, but you may need to experience further hair loss in order to obtain satisfactory results. If you do not undergo a hair transplant procedure at the proper phase of hair loss, the transplanted hair may project an odd-looking appearance. Just think for a moment, if you continue to experience hair loss with each passing day and undergo a hair transplant too soon, after a certain period the transplanted area may tend to develop such an appearance resembling a lonely island. On the other hand if have insufficient donor hair supply, you most likely will have to look for other options avaible to try. In cases where the donor areas remain weak and insufficient to supply the amount of hair for the transplant will lead to an unfavorable outcome.

Because once the follicular units are extracted from the donor area, these hair follicles do not grow back. If you don't have sufficient amount of hair follicles to be extracted from the back of your head, after the operation you may be faced with severe thinning of hair at the nape of your neck. Another factor that plays an essential role in a successful/ unsuccessful hair transplant, is the main cause of hair loss. Your doctor will evaluate this issue during the medical examination and diagnose the cause of your hair loss. You may be thinking "After all, hair loss is hair loss", is the underlying reason for hair loss that important? Ultimately you want to regain your hair. Whereas, hair loss is not always permanent.

All in all, you may not even need a hair transplant. For instance, if your hair loss is due to stress, you still have a chance. Hair loss experienced from stress is generally temporary, for this reason to conduct FUE or DHI hair transplant on balding areas that are exposed to temporary hair loss can lead to the formation of an odd-looking patchy appearance in the future. During medical examination your doctor will consider as well as evaluate all of these elements and beyond. This detailed evaluation will determine your suitability for undergoing a hair transplant and the probability of obtaining successful results.
4. Dishonesty In Hair Transplant Clinics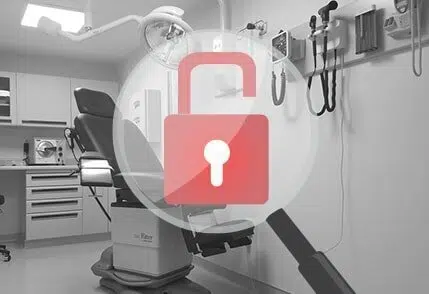 As with every profession, unfortunately not all people working in the medical field are also always good and honest. just as conducting research on the doctor's level of experience, you should also carry out research so as to evaluate the credibility of hair transplant clinics. Eventually, you will want to proceed with a hair transplant doctor who is honest and not after your money. A hair transplant clinic that is only concerned about making money off you, will not attach importance to your well-being, health and to provide you with a satisfactory hair transplant outcome. On the other hand, a skilled FUE hair transplant surgeon and staff will distinctly pay attention to your concerns and requirements. During your medical examination you would like the presence of a doctor and staff whom you could rely on and talk to, rather than being around people who don't even make the slightest effort to get in contact with you.

During your examination, if you sense that something is lacking, do not hesitate to consider other options. Such unreliable clinics that give priority to their own commercial interests, stand out with 'figures' rather than quality. They promote themselves by stating that they will be transplanting a large number of grafts. In such a case where the hair transplant surgeons do not harvest the number of grafts that they initially had specified, should not be a problem you have to deal with. Naturally, as it not possible for you to count each graft that is extracted, you may be unable to find out the exact number. For this reason the reputation of the doctor and clinic as well as patient reviews are highly important. You wouldn't want to pour money down the drain or be deprived of having a successful hair transplant outcome.
5. Misunderstanding

The issue which we shall mention here is not actually a 'failure'. The hair transpant surgery is just the first stage of the procedure, subsequently the post-operative recovery phase begins, which is a process extended over a longer time. Some people tend to rush to conclusions, declaring the operation unsuccessful before the process is completed and without giving any chance for hair growth. You can expect to see the visible results of the hair transplant within12 months or more and sometimes you may grow impatient or question the outcome. Wanting to see remarkable results as soon as possible is absolutely normal. Prior to the procedure, consulting your doctor or medical advisor on what hair transplant results to expect for the following months, will help to avoid any misunderstandings.
Final Comments:
You don't need to worry about the hair transplantation procedure as long as you pay close attention to all these issues prior to taking action. The crucial point is to find a hair transplant clinic and hair implant specialist where you could find the answers of your questions and that produces successful outcomes. If you are in search of a hair transplant clinic in Turkey that conducts successful hair transplant surgeries, you can contact us and request a consultation at
Dr. Serkan Aygin Clinic. You could consult Dr. Serkan Aygin or his medical advisors for any questions you would like to ask and obtain advisable information on a personalized hair transplantation plan.