Após um longo tempo lutando com sua linha capilar raleando ou calvíce seguidas de sua crise de meia-idade, você decidiu explorar transplante capilar como uma solução. É importante saber algumas coisas que estão envolvidas no procedimento.
Transplante capilar é simplesmente a transferência de folículos capilares para a área recipiente a partir de uma área doadora do escalpo.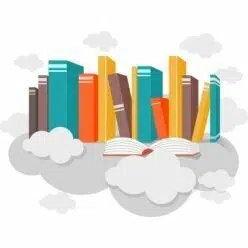 Alopecia – Se refere à calvíce, que é a perda, parcial ou total, ou falta de crescimento de cabelo onde geralmente cresce

Alopecia Areata (AA) – es ereditaria en el hombre y es considerada como la causa más comun de perdida de pelo. El sistema inmunitario ataca los foliculos que provocan la caída del pelo.

Reducción del cuero – así como suena es el proceso de reducción de la calvicie extraendo una tira de piel del cuero para que el cuero se reduzca.

La fase anagena – es la fase de crecimiento del pelo caracterizada por el crecimiento activo del pelo.

Efluvio anageno – es la caída del pelo debida a factores secundarios como tratamientos médicos (quimioterapia)

Alopecia androgenica – es el termino médico para indicar la alopecia masculina debida a la hormona de la diidrotestosterona que afecta el crecimiento. Puede ser experimentada por hombres y mujeres.

Trasplante de pelo del cuerpo – Con esta técnica se extraen folículos de diferentes partes del cuerpo en aquellos casos de personas con una zona donante débil.

Coronilla – es la parte superior del cuero donde la cabeza se curva. Esta parte contiene el modelo del crecimiento del pelo.

Papila dérmica – es un grupo de células que forman el tejido que se encuentra al fondo del folículo piloso.

Zona donante – es la parte del cuerpo de donde se extraen los folículos. Anteriormente se podía usar solo la zona cerca de la nuca como zona donante pero desde hace tiempo ya se usan otras partes del cuerpo como el pecho o la barba.

Dominio de la zona donante – se refiere a una noción o teoría que concluye que, dado que el cabello trasplantado crecerá bien en el área una vez calva, el donante muestra rasgos de dominancia sobre el área receptora.

Desde la cara al cuero – se usan pelos de la cara (barba o bigote) como zona donante.

Patrón de calvicie femenina – Como para los hombres, es el patrón más común en la perdida de pelo femenina.

Follicular unit – Is a group of 1 to 4 hair follicles naturally occurring on the human body. The unit has (oil) glands, tiny blood vessels, nerves, muscle and at times vellus hair.

Extracción de las unidades foliculares individuales (FUE) – es la técnica de extracción de las unidades foliculares individuales desde la zona donante a la zona despoblada.

Densidad del pelo – se refiere al numero de pelos en un centimetro cuadrado. La densidad varía según la etnía.

Folículo piloso – es el organo responsable de la producción de pelo en los organismos viventes. Son determinantes de la individualidad de cada uno en tipo y forma.

Grafts – el termino indica los folículos extraídos para ser trasplantados

Miniaturización del pelo – se refiere al adelgazamiento del pelo. Si en la zona donante el pelo está miniaturizado la extracción será más difícil.

Trasplante de pelo – es el proceso médico que prevé la extracción de folículos de la zona donante a la zona receptora. A parte del trasplante de pelo se puede trasplantar la barba.

Linea del pelo – se refiere a la linea más baja del pelo que da forma a la cara.

escala Ludwig – es el metodo para definir la calvicie femenina en tres estadios

Patrón de perdida de pelo masculina (alopecia androgena) – es la definición de la calvicie masculina debida al efecto de la hormona de la diidrotestosterona que afecta el crecimiento del pelo. Puede ser experimentada por hombres y mujeres.

Minoxidil – Conocido como Rogaine, es una solucion que se aplica en el cuero y fortalece el pelo que crece, se usa para hombres y mujeres.

Grafts Multiples – Son los folículos más fuertes de 2-6 pelos.

Clasificación de Norwood-Hamilton – mesura los estadios de la calvicie masculina. En el caso de la femenina se usa la escala udwig.

Punch graft – es el folículo para trnsferir a la zona receptora. Tiene forma circular.

Zona receptora – es la zona donde los folículos se injertan.

Laxitud del cuero cabelludo – se refiere a la facilidad con que los tejidos del cuero cabelludo se pueden estirar cuando se les aplica tensión. La laxitud alta del cuero cabelludo es un factor que contribuye a la legibilidad de un candidato a trasplante de cabello.

Reducción del cuero – es una procedura que se usa para juntar zonas de piel del cuero para reducirlo. Es útil para zonas pequeñas de calvicie como la coronilla.

Rotación del cuero cabelludo – es un procedimiento mediante el cual se rota la tira de cuero cabelludo que contiene folículos pilosos y se coloca sobre el área del cuero cabelludo calvo.

Alopecia senil – Se refiere al proceso de adelgazamiento del pelo debido a la edad.

Estereomicroscopio – Un tipo de microscopio que tiene alta resolución e iluminación utilizada para trabajar en tiras cosechadas.

Tira – es una técnica en la que se extrae una tira de piel con folículos pilosos y se coloca en la parte de la piel donde se ha producido la pérdida de cabello.

Efluvio telógeno (TE) – es la caída del pelo causada por estres.

Temples – La parte del cuero cerca de las orejas, que normalmente es una zona resistente a la calvicie.

Zona temporal – Son las dos zonas donde se colocan los laterales del pelo.

Expansor de tejido – Un dispositivo de reconstrucción utilizado para agrandar el cuero cabelludo para permitirle tener más sitios donantes.

Tricotilomanía – este es un trastorno que hace que una persona tenga una sensación compulsiva de quitarse el pelo.

Pelo de vello – Pelo fino, claro, que crece en el cuerpo de los niños y uede crecer con el tiempo.

Vertex – conocido como la coronilla, la parte superior de la cabeza.
Ahora que las definiciónes asociadas con el trasplante están claras te preguntarás ¿qué viene luego? Para que tu acceda a está experiencia magnifica, necesitas un cirujano. El Doctor Serkan Aygin es el conocido doctor que ha operado en los ultimos 20 años en la industria de trasplante. Toma tu decisión ahora mismo, haz la elección mejor.