Turkey, located at the intersection point of Asia, Europe and Africa, serves as a land bridge between all three continents. Together with its special geographical location, Turkey possesses a very rich tapestry of cultural and natural heritage.
As a natural consequence of this unique aspect, Turkey attracts millions of foreign tourists every year. Foreign tourists who mostly prefer to spend their holiday in Turkey, especially in Istanbul, in the recent years have been coming to Istanbul for a different reason.
İstanbul, a city that has advanced as a leading provider of healthcare services with its health facilities and medical centers, has emerged as one of the top destinations for medical tourism, especially for hair transplantation. In this article we will be explaining why Istanbul is the most preferred city when it comes to hair transplants and why the city is considered as 'the capital of hair transplantation'.
Doctors
Hair transplant procedures that are carried out in Istanbul's leading hair transplant centers; are performed by highly trained, qualified and specialized doctors, who have gained extensive knowledge as well as experience in the field of hair transplantation.
Most of the doctors are renowned worldwide due to their outstanding achievements in the field of hair transplantation.

They introduce their new hair transplant techniques through presentations by participating in seminars held both locally and internationally. When considering the presence of foreign doctors who travel to Istanbul just to recieve training from Turkish doctors so as to specialize in the field of hair transplantation or to improve their skills, one can better understand why Istanbul has become the top destination in the world for hair transplant procedures.
Hair Transplant Techniques Applied


Together with the introduction of the FUE hair transplant 
technique in 2004, hair transplants have gone through continuous improvement and have advanced into procedures that can now be performed with minimally invasive techniques. Most of the hair transplant centers in Istanbul perform hair transplant procedures applying innovative techniques such as; DHI, Sapphire FUE and Unshaven Hair Transplant. Hair transplant procedures carried out with these techniques, deliver more successful results. Moreover, patients can achieve the highest density of hair possible, with more natural results.
Leading-Edge Technology & Utilization of New Modern Equipment
The latest technological advancements taking place in the field of hair transplantation that have been adopted throughout the world are generally pioneered in Istanbul. The techniques applied in the clinics correspondingly leads to the necessity of using modern equipment and a concentrated focus on making ongoing improvements in the medical devices utilized for hair transplantation.
In order to provide patients with very natural-looking results, the utilization of new modern equipment and the implementation of advanced techniques is required. The utilization of technical equipment that comply with recognized international standards and the high-level modernization of medical infrastructure of the hair transplant centers in Istanbul, is turning the city into a more desirable destination each passing day.
A Wide Variety of Options
The high competition among hair transplant clinics in Istanbul, require clinics to make continuous progress to support better health care services and to engage in quality improvement activities. The large number of hair transplant clinics in Istanbul enable patients to find the right care for their individual needs and to receive the most effective treatment for their hair loss condition. Most of the clinics in Istanbul also offer VIP services to patients coming from abroad.
The services offered are;
Airport pick up service, transfers between the hotel, clinic and hospital in the course of treatment, airport drop-off services after the treatment.
In addition to this;
Overseas patients are accompanied by Patient Representatives and foreign language Interpreters. Professional Patient Representatives are personally involved with each patient under their care during and after their treatment.
A Waiting List is a Good Sign
As there are a high number of hair transplant clinics, you can naturally find a clinic and make an appointment within just a few of days. But this is what you should actually be worried about. As a good hair transplant clinic will naturally have a busy schedule, they may not be able to book patients at a date convenient to them and especially at short notice. Even though this may seem as a disadvantage, it is actually a good opportunity to get to know the clinic.
You may come across with some hair transplant clinics abroad that take advantage of this situation by giving their patients an appointment to a further date even though they don't have a busy operation schedule. The aim of these clinics is to make a good impression on their patients.
Quality and Affordable Prices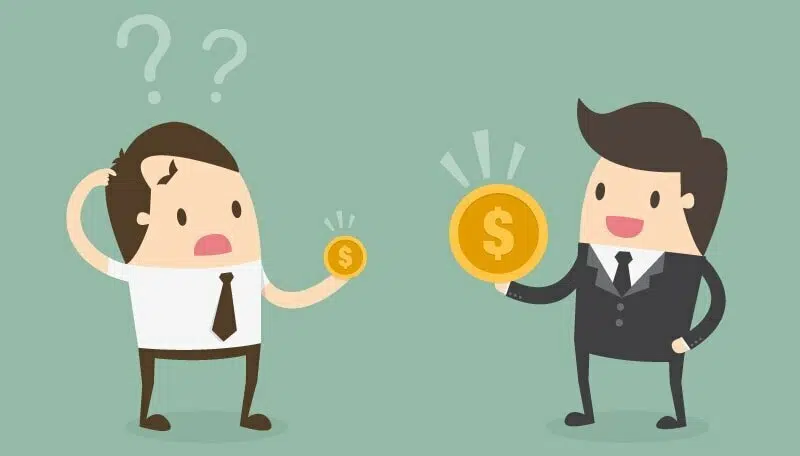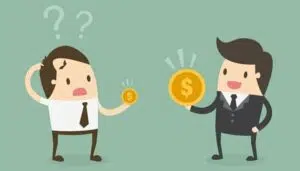 Another reason why hair transplant clinics in Istanbul are so appealing is the affordable prices, especially when compared to other countries. In addition to this, patients are provided with the best treatment plan and health care services without compromising on quality. For this reason it is important to approach hair transplant clinics that engage in aggresive marketing and price competition with suspicion. A hair transplant clinic that highlights the cost of the operation in their ads and websites, will significantly be reflected on the quality of the operating technicians. To set an example; clinics performing hair transplant procedures under a price of 2 thousand dollars should be viewed with caution.
Success and Patient Satisfaction Rate
The ability to provide very successful results, creates an atmosphere of trust for the new patients who have come to Istanbul to undergo a hair transplant procedure. The number of patients who have come to Istanbul has not decreased but increased over the years. This is the most significant indicator of patient satisfaction.
Achieving successful results from a hair transplant operation is only possible when the procedure is carried out by specialized doctors. A doctor who has performed hair transplant procedures on thousands of patients and has actively worked in the field of hair transplantation for many years with comprehensive knowledge gained through actual experience, will determine which method is best to achieve the desired results according to the needs of the patient. Patient satisfaction as well as natural-looking results achieved from hair transplant procedures performed in Istanbul's qualified and successful hair transplant clinics, has transformed Istanbul into one of the most appealing destinations for hair restoration procedures.
Treatment and Vacation
Foreign patients who decide to receive a treatment in Istanbul, can also take the chance to visit and enjoy the beautiful historical and cultural sites of the city prior to or after the operation. Visitors can go on sightseeing tours and visit historical sites such as; Topkapı Palace, the Grand Bazaar, Basilica Cistern, Hagia Sophia and Sultanahmet Mosque or engage in social activities in the cosmopolite districts of Istanbul, such as Beyoğlu and Ortaköy. For this reason, Istanbul is a good option for foreign visitors who would like to benefit of high quality treatment combined with an unforgettable holiday.
Some Statistics on Istanbul


Turkey possesses the highest number of accreditations from the Joint Commission International (JCI) after the Unites States. The mission of JCI, is to determine whether healthcare institutions around the world meet the requirements of a set of standards designed to improve the quality of care. Istanbul stands out for having the highest number of JCI-accredited health facilities. Having hair transplant procedures carried out in clinics or hospitals that have been qualified to receive an accreditation award from JCI; the world's most prestigious and leading nonprofit patient safety organizations, ensures that patients will receive health care that is of the highest quality.


There are more than 350 hair transplant clinics in Istanbul.


According to the Turkish Health Ministry Statistics; In 2016, approximately 180.000 people from different countries around the world came to Turkey to undergo a hair transplant surgery. That adds up to 15.000 per month and around 600 people per day. Today in Istanbul's two airports, advisors and interpreters work under a 24-hour plan to provide service to patients from around the world. At airports, besides seeing hundreds of patients traveling from Europe and Asia, it's also likely to see patients who have come to our country taking a 13-14 hour flight just to undergo a hair transplant procedure.
To set an example; we have seen patients from the United States, Canada, Brazil, Australia and New Zealand who have traveled for long hours for a 3-4 day trip in Istanbul with the aim to have a hair transplant operation.